Somewhere in between, 'Happy New Year!✨🎉' and NOW, we've managed to blink and find ourselves sitting on the cusp of February! 😳
How did this even happen?! I know I'm not alone when I think it's time to really dial in my resolutions if I plan on sticking to them. If you're like me, you don't see resolutions as goals, but more so an introduction to a new lifestyle or routine I wish to have consistently moving forward. I don't expect to reach it or them for a few months to pat myself on the back, but to really integrate them into my flow of life as a gift of Self-Love to better myself and way of being.
Which brings me to the purpose of this post.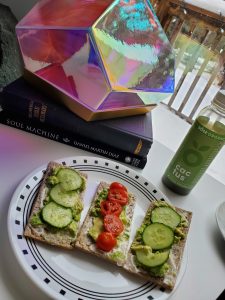 Many of us live somewhat hectic lives; whether it's personal, family, work – it all adds up and seems to leave us with very little time for Self, and though we try and succeed here & there to work in more 'me time' it always feels short of what we wish we had until we take the steps necessary to simplify our lives.
That's pretty much where I was before I was introduced to DOSE. Honestly, over a year before I was blessed with the most synchronistic interaction with someone from their team (Hey, hey, Ariane! 🤗💕🙏 ), I was in a rut trying to figure out how to weave in juicing every other day so that I could make sure my intake of amazing nutrients was there.. but it just was NOT working for me and my flow.
I was ecstatic when I found a service that not only delivered juices.. but AMAZING (*and organic!!!) ones, at that and I started to order for me and Joe right away. For the last year, I've ordered multiple times – sometimes for a few day boost, and other times full weeks to get us through busy seasons. For me (and Joe, too) it's so important to be able to have this as a backup option if we don't have the time and have found many others we tell about DOSE find it incredible as their go-to option because they either don't have a juicer or don't have the time!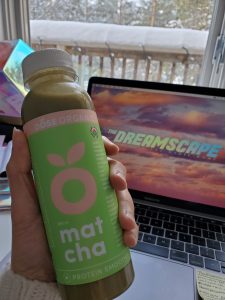 I wanted to write this post because I've found DOSE to be a great and dependable integration into my life – and their juices are super yummy (seriously, I can't even pick one favorite – tango, taxi, matcha smoothie, and zest are my current go to's!)! It's a part of my routine and budget that I call 'Self-Love' because it alleviates the stress of having to add yet another small task to my list and gives me space to breathe.. while consuming yummy juices that help my body and me thrive.
I've been blessed to be able to partner with them this month after all this time supporting and cheering them on from the sidelines, and am so happy to say that I've created a way for ALL OF YOU to start giving yourselves a nice dose of self-love, too! If you're like me, you want to live your best life.. and do it effortlessly with all the little perks of getting a deal where possible – SO, with that said, please – if you have wanted to try juicing, or wish you could keep up with the practice more and are a fellow Canadian in Ontario or Quebec — DEFINITELY give DOSE a try.. trust me, you will not be disappointed. And.. to make things even more awesome, I've created a discount code with them to offer just for you for your first order: DOSEofSelfLove 
Also, be sure to be on the lookout for a little surprise on my Instagram this coming week 😉
Sending you all so much love, and truly hope your 2020 is off to a powerful start!✨