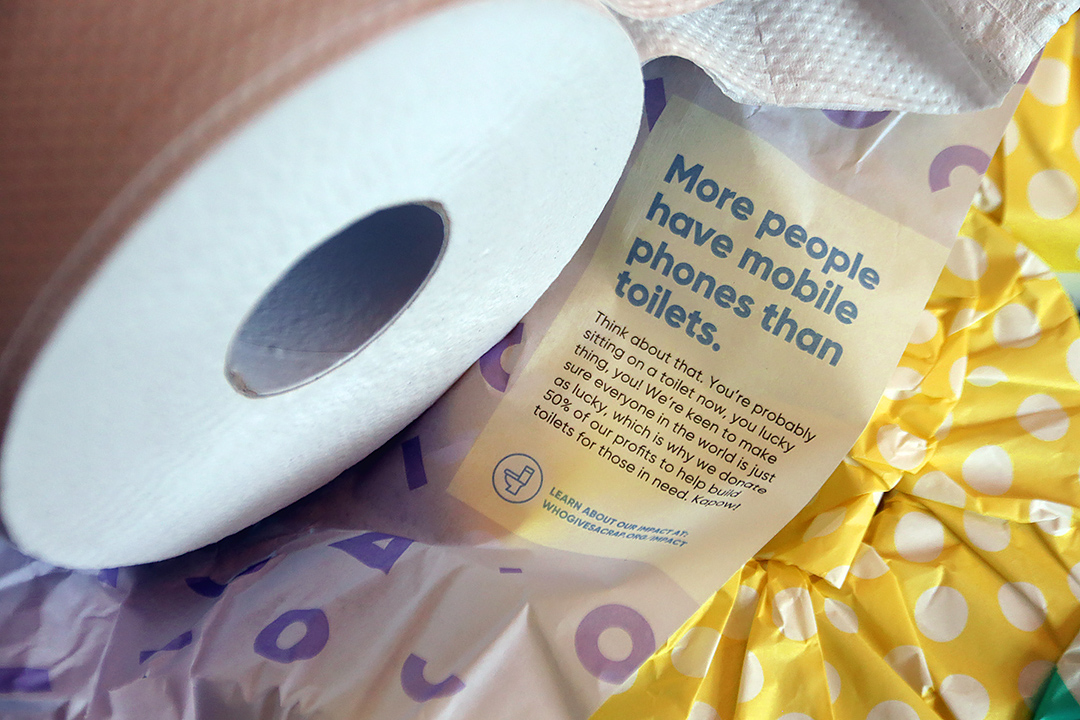 First off, let's just begin this post by stating, 'I do.'
But what do I give a crap about and what does this have to do with toilet paper, you ask? Well…
As some of you may know, my partner and I have taken on a REALLY BIG project recently. We moved out of our little home in the suburbs and are now tackling rural living. With 25 acres of land to take care of, and most of that being a forest, let's just say there's a lot of eye-openers that have come into play.
I'd like to think I'm an avid conscious-consumer, and sustainability & great missions really are at the forefront of how and why I purchase and share what I do… even when it comes to something as perceivably mundane as toilet paper. And cue: WHO GIVES A CRAP
With a name as punny as that, it's no surprise it grabbed my attention. But most importantly, it held my attention. Who Gives A Crap is really pushing the toilet roll to new heights. Before hearing about them, I struggled to find the perfect toilet paper that addressed all of my environmental concerns. Whether it was too much plastic or additives that were harmful to both user and our planet, I just couldn't say that I was satisfied.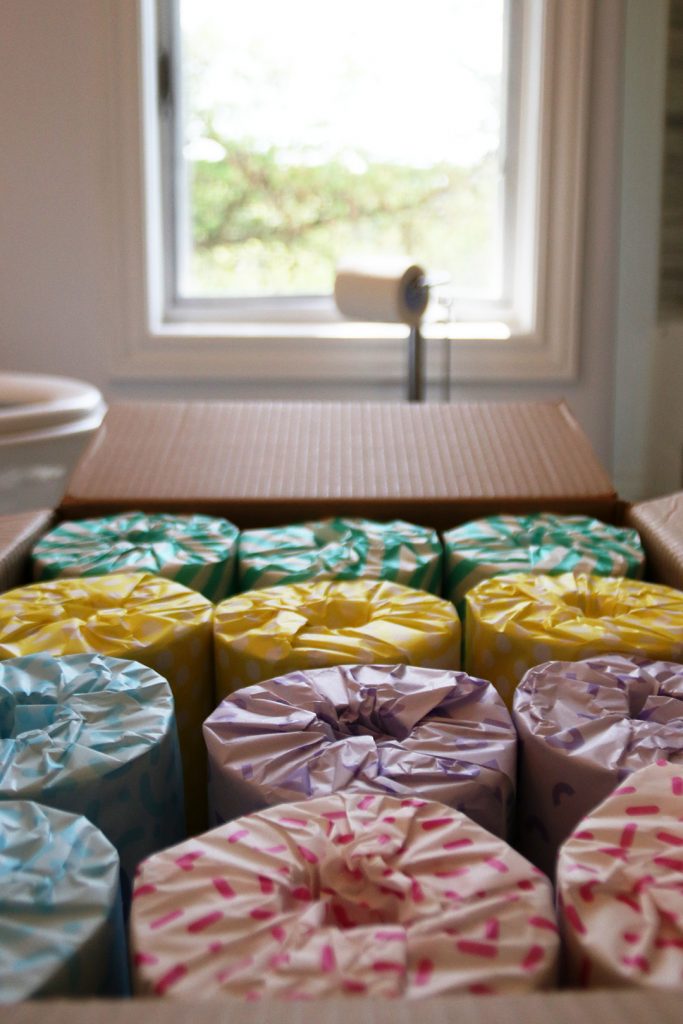 Not only does Who Gives A Crap provide an incredibly environmentally conscious product, but it also rocks on all other levels, too! I'm not one to get too excited about tp, but the designs really lift my spirits and bring a whole new element to my bathroom. Not only are these rolls super cute, but all their products are made without trees. Their toilet paper comes in either 100% post-consumer recycled paper or bamboo.
And the kicker? A whopping 50% of their profits are donated to help build toilets in developing countries! Did you know roughly 40% of the population doesn't have access to a toilet? According to WaterAid, one of Who Gives A Crap's charity partners:
"2.3 billion people don't have a decent toilet of their own…" and "844 million people don't have clean water close to home…"
(WHO/UNICEF Joint Monitoring Programme (JMP) Report 2017)
So how does it work?  The toilet paper is delivered straight to your door, of course! We are living in a digital age where the convenience of ordering a 48-pack of tp (or 24, if you wish) is at a click of a button. I am so happy it's this simple, as it saves so much time and energy to not think of when I'll be running out and having to head to the grocery store forever away just to find 'the right kind' of tp. 
The package arrived in a timely manner, and best yet – in a cool box that one of my cats just couldn't get enough of.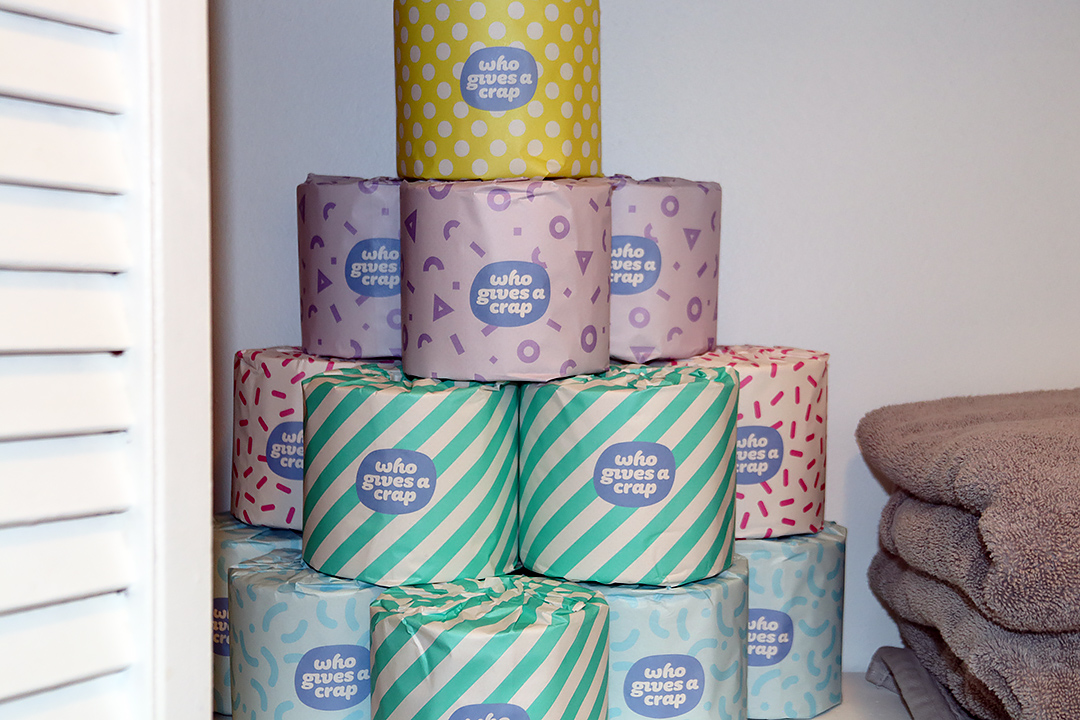 Upon opening (and letting Carl have the box for himself ), the rolls were a rainbow of delight – individually wrapped with some very good insight and information regarding the cause and their mission. No plastic whatsoever beyond the strip of tape that was holding the box closed for delivery! AMAZING!!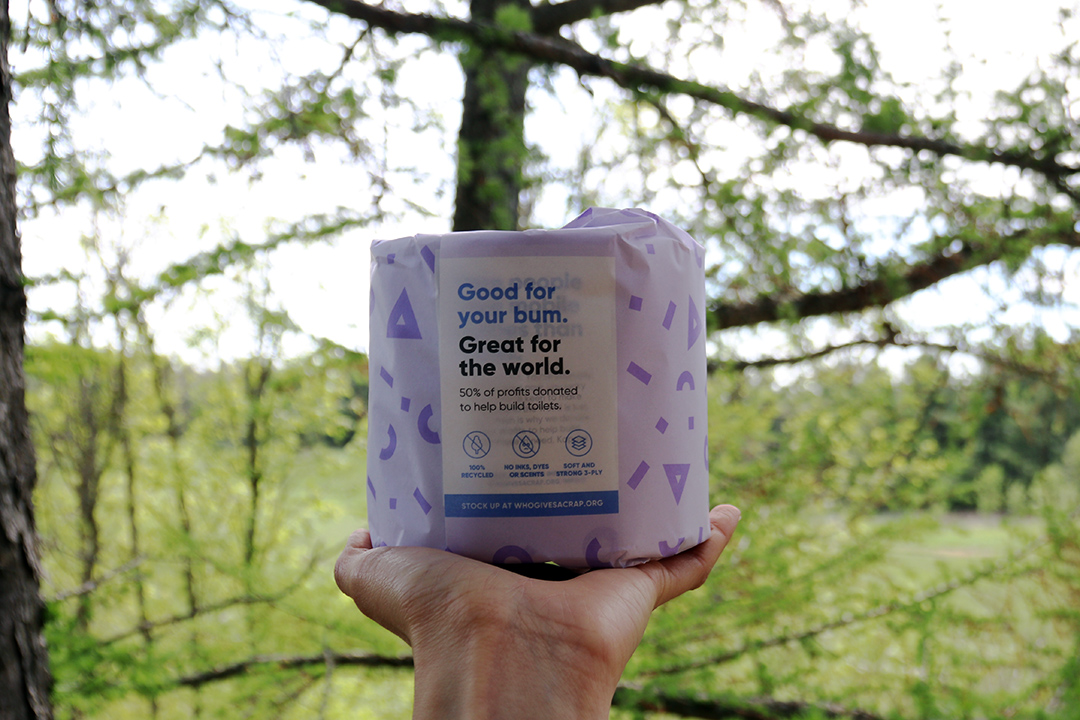 The toilet paper itself is 3-ply and actually pretty soft (with great hold) for 100% recycled content. I've tried so many other brands in this realm and was very pleasantly surprised by the feel. If you've tried eco-friendly stuff, you know what I'm talking about. This one does the job!
As Who Gives A Crap puts it, it's good for your bum and, great for the world.
At the end of the day, and at the end of every roll – it feels good to support a company that cares! If you are interested in reading more and purchasing for your home as well, Who Gives A Crap has been generous enough to offer you all a discount!
Use Promo Code 'DULCE' at checkout or  — click here for $10 off your first order.
This post is kindly sponsored by Who Gives A Crap, a brand I am so happy to have found and know exists in our world. I am honored they asked me to review their recycled toilet paper because as you know, I only work with brands I genuinely love, support and want to share with you. All words and opinions are my own aside from data/statistics.